Counter
hit counter

As we begin to look forward to what 2014 will begin to hold for us, it's a great time to look back, and see what we accomplished in 2013.
We began the year as the first announced team to garner support from a real life manufacturer, after a shortened test season in TORA GT S9 as Serpent Racing. Further testing the car with our new partners at Xtreme Performance Racing,  in TORA GT S10, we had some minor successes, and looked poised to make some big splashes in the TEC Season.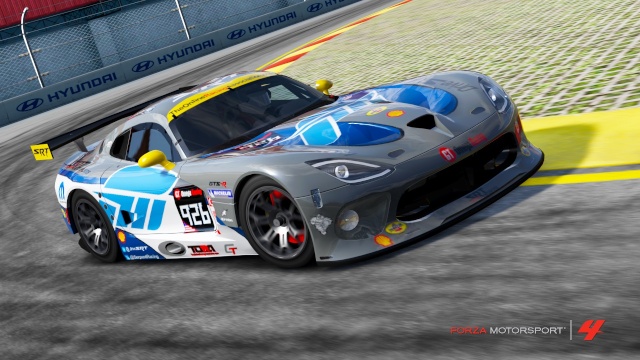 Noticing that we had been doing much better in endurance races, compared to the much shorter, sprint races, we felt we would be able to take the fight to the top guns at the TORA Sebring 12hrs. This ended up being a race to forget, with nearly everything going wrong; from tune malfunctions, to technical difficulties, to illness and even a snow storm, causing power outages for one of our drivers, we finished down in 17th.
Following this, we went back to the drawing board for the TORA 24hrs of Le Mans, a key race in the TEC season. Testing began with the running of the 2013 Formula Forza LLBM Le Mans Series Finale at the Circuit de la Sarthe in the GT Class. A different Build to what the TORA one gave us, but nonetheless, we qualified 3rd for the event, but had to retire early after getting collected in an unavoidable crash involving the "twinkies" and another driver. Still we gained a whole lot of experience, and even more important, a great baseline tune for the race.
After qualifying into B lobby for the TORA 24hrs of Le Mans, we had our game plan all set out; be consistent and don't get into trouble. This proved our best outing at the time, a 5th place finish. We were incredibly thrilled with what we achieved, and we could not wait to get started with testing for the TORA 12hrs of Silverstone.
Between the two races, Virtual SRT Motorsport team boss, Stephen Hudec (GT: XPR Roadrunner) got the opportunity of a lifetime. CEO of Street and Racing Technology (SRT) and VP of Chrysler Design, Ralph Gilles, invited him to go VIP at the Mobil 1 Sportscar Grand Prix at Canadian Tire Motorsports Park. There, Stephen met Ralph, a few PR reps from Chrysler Canada, and Kuno Wittmer, Jonathan Bomarito and Dominik Farnbacher in a paddock tour. He then also got a chance to ride shotgun in a 2013 SRT Viper GTS around a pre-race parade lap. It was truly a great day, and further solidified the partnership between Virtual SRT Motorsports, XPR, XPLR and SRT (more on that in a bit).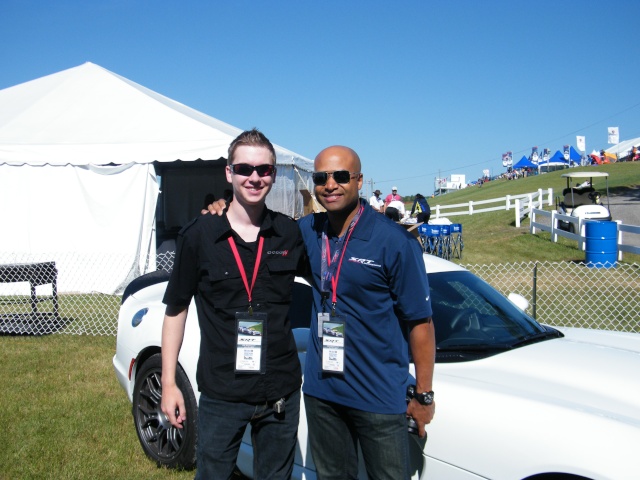 September came, and that meant racing at the famed British Circuit, Silverstone, for the TORA 12hrs of Silverstone. For the first time, we came out in force and fielded two cars for the event. We came out blazing and grabbed P2 and P3 in qualifying, and looked solid for the race. After a couple of hard stints, we managed to achieve 5th and 6th place, which was a well-deserved result, and one that we are all proud of.
With the Xbox One coming around the corner, Virtual SRT Motorsports and XPLR announced the arrival of the XPLR SRT Viper Cup Presented by SRT Motorsports; the first online competition that will be sponsored by a real life manufacturer. With prizes estimated at ~$300 USD, it will be something that we are greatly looking forward to! Originally announced to start this month, we have pushed it back indefinitely, as a result of the well-known issues with FM5. Watch this space, and XboxProLeagueRacing.com for details.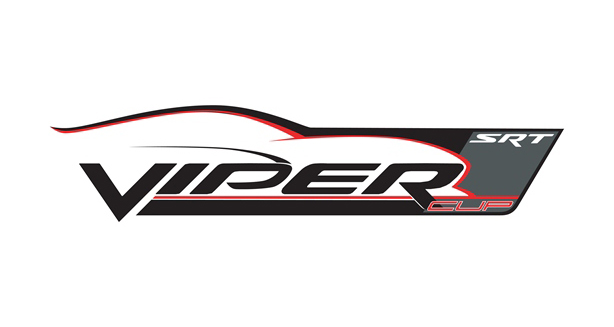 With half the crew waist-deep in Forza Motorsport 5, the team went back to a single car effort for the TORA 12hrs of Nurburgring. The team consisted of a skeleton crew from all of the normal XPR entries, as we only had a few drivers who could commit to the race. We again qualified in A lobby, and turned out to be the only non-vette entry in the lobby! Through consistency and determination, we placed 2nd in A lobby, 4th overall, to bring home the best result of the year for the Virtual SRT Motorsport crew!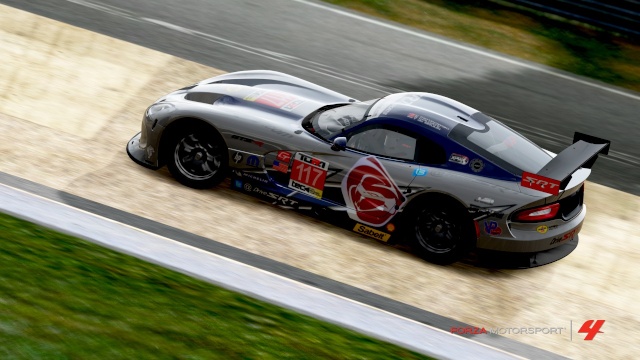 If we counted the best results from both teams that fielded the Vipers, we would have finished 7th in the standings! Not too bad, considering we used the same car the whole year!
With exciting plans ahead of us for 2014, we hope that it turns out to be at least half as good as 2013 was!
Virtual SRT Motorsports, XPR, XPLR and Stephen would like to thank:
Ralph Gilles.
Adam Barrera (in charge of @DriveSRT on twitter and DriveSRT on Facebook).
SRT and SRT Motorsports.
Turn 10 for the RVM coverage on Stephen's Endeavors at Mosport.
TORA, for putting on some great TEC races for us to race in.
Formula Forza, for the great experience in the LLBM Le Mans Series.
XPR ChicaiN
xOverdrive99x
XPR Soundwave
Koenigsegg R
XPR Moontower
IRT Bubba
II Alex P II
xHOWZITGOINx
Bandit1097
Markius Fox
EZT Challenger
Texaspotatolord
Noland35F
JINXaPHRENIC
For driving with us at least one point this year

Happy Belated New Year to everyone, and we look forward to racing with you all this year!
For more updates on the team, go to
www.xpracing.forumotion.co.uk,
follow us on twitter @SerpentRacing and like us on facebook at
www.facebook.com/serpent.racing.fm
_________________
XPLR - XBOX Pro League Racing


XPR Roadrunner




Posts

: 280


Points

: 2902


Join date

: 2013-01-13




---
Permissions in this forum:
You
cannot
reply to topics in this forum